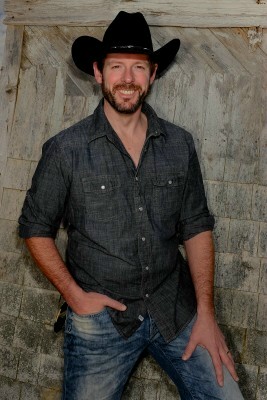 Jason Price is a performing country singer/songwriter from Lawrencetown, Nova Scotia. His True Roots brand of country music brings the flavour of current country with hints and honest tones of classic country music.
He has been nominated for an ECMA 2017 music award for Country Recording of The Year for his album, Grit, Guts and Country Pride.In 2012 he wrote his first song, performed in a sold-out theatre put on by a local promoter and made his Television debut on CTV's Christmas Daddies. He later began hosting an acoustic open mic show and continued to write songs as well as putting together a band.
In May of 2015 he recorded his debut CD entitled, Grit, Guts and Country Pride in Nashville, Tenn. with some of Nashville's finest musicians.In 2015 he showcaed at CCMA week and at MusicNS as well. He was a guest host at the Cavendish Beach Music Festival in PEI in 2015 and worked with many artists such as Alan Doyle, High Valley, Wes Mac, Gordie Sampson and Port Cities over the week-end. In 2016 he retrurned to the Festival and performed on the RBC Emerging Artist Stage.
He released his debut single, Pour Favour in Feb 2016 and in March he travelled to Kuwait with a number of music artists and performed for the Canadian and US Military troops. He released his debut video That Others May Live on You Tube and within a week he received 6000 views.
Jason will be performing at an ECMA 2007 showcase and with his baritone voice , his easy going demeanour, and a confident stage presence he will immediately capivate his audience.
For more information regarding Jason and his music, refer to his website, address posted above.