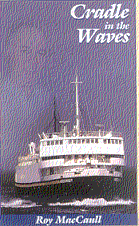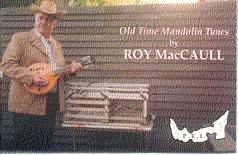 Roy MacCaull is from Prince Edward Island. He is a well-known singer/mandolin player.
He has just released a new cassette, titled Cradle In The Waves. This Cassette has 14 songs and it is dedicated to Prince Edward Island. One of the songs on this cassette is titled, Abegweit, the very famous ferry which was named after the original M'Kmaq name for Prince Edward Island. That name translates to Cradled In The Waves.
Roy resided in Toronto for 39 years and is now retired in his home Province of Prince Edward Island at Wellington.
Roy has released to his credit, seven LP's, four cassettes and was featured on about six other compilation albums. His son Ken, owns and operates West Manor Productions (the Slemon Park studio where the album was recorded). Ken plays acoustic, bass and electric guitars on Roy's Cassette, while Tanya Bernard does all the Keyboard work. Fred Arsenault plays guitar as well, while Larry Campbell does backing vocals and special guest, Lew Jenkins from Fredericton, New Brunswick, does steel guitar.
Roy wrote Shores of P.E.I. in 1973 to commemorate the centennial of the Island joining Confederation, and the song is featured on his new casette.
Roy is currently working on a new gospel album, one of which he always wanted to record.
Look for Cradle In The Waves in a store near you (by john gavin)