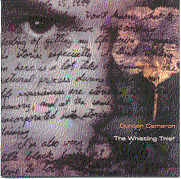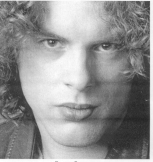 Duncan Cameron
is a New Celtic Ontario-born performer who is a
singer, composer, musician, storyteller and actor
. He grew up in Sudbury, Ontario and now living in Etobicoke, Ontario. Duncan was immersed in the magic of traditional music and storytelling since he was born, and
began singing and performing
with his father Stewart Cameron and family
at the age of 10.
He learned to play many traditional instruments, and listened avidly to the Celtic music of his heritage as played by
Ashley MacIsaac, The Chieftains, Planxty, The Bothy Band
and many others.
Cameron sings and plays the fiddle, tin whistles, uilleann pipes, tenor banjo, five-string banjo, Appalachian dulcimer, guitar, bouzouki, mandolin, English concertina and bodhran. He performed in many musicial events including, Mariposa, Needfire, many music festivals , storytelling festivals, CBC radio and on his fatherís own television show, Northern Lights. He was a member of several bands including, The Friends of Erin, The Humours , The Hoolies and Enter The Haggis. He performed with a myriad of gifted artists and contributed to many recordings. Duncanís solo career has now taken flight.
He has released a new CD entitled, The Whistling Thief. The CD pushes the boundaries of Celtic music without compromising its soul. His distinctive and confident voice is one moment intimate and passionate, and the next, exuberant and rebellious. Cameron invites the listener on an eclectic journey, from traditional Irish and Scottish music to funk, jazz, classical, pop, disco, Afro-Cuban and Caribbean. This recording shines a new light on Celtic music. Some CD cuts are: The Whistling Thief-The Williamsí Weekend-The Actress-Love is a Thing You Do-Dean Vergerís Jig-Skyswimmer and many more. For further information Regarding Duncan Cameron & his music contact:
Lindsay Shanahan, Shanahan AMP, tel-416-521-9096 or fax 416-521-9097 or e-mail shanahan@interlog.com (by john gavin)