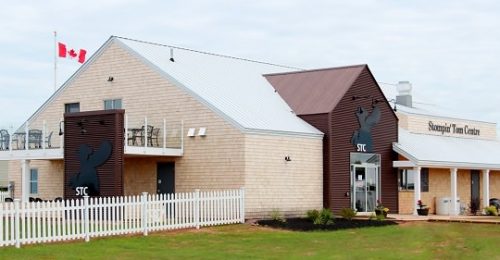 The Stompin' Tom Center announces 2022 Festival Series June - October in Skinner's Pond, PEI.
The Festival Series, an enduring tribute to Stompin' Tom's greatest passions - supporting musical talents and showcasing what makes us Canadian - will take place at the Stompin' Tom Center in Skinner's Pond, PEI this summer from June 18 - October 1, 2022. All ages welcome!
As part ot the Festival Series is dinner theatre events with comedy duo, Two-Shea on Monday's, and Wednesday's from July 25 to August 31, then every Wednesday troughout September.
Tickets for the Festival Series are on sale now! Tickets are available now by phone at (902-882-3214), online on Wednesday, June 1 and at the Center (14024 Route 14, Skinners Pond) when the center opens on Friday, June 10 at 11 am.
In addition to the Festival Series line-up, the Center will host free live music every day between 1 pm and 2 pm along with your opportunity to get Shucked In! Every Tuesday and Thursday in July and August visitors can experience the PEI version of Newfoundland's Screeched In, which involves a freshly shucked PEI Oyster, PEI Shine and a salty pledge. Complete all three tasks and you will beome a Honourary Islander and be presented with a certificate to prove it!
Stompin' Tom Center Facts:
The Stompin' Tom Center opened in 2017 to commorate one of Canada's most prolific folk song writer's of all time. Well-known for his love of Canada and the songs that resonate such as Sudbury Saturday Night, Bud The Spud and The Hockey Song. The Center is a popular attraction bringing many new visitors to Western PEI and famous for their dinner theatres. The facility is open daily from 11 am to 7 pm starting June 10th.
For all Music Artist's performing during the Festival Series, go to Atlantic Sebreeze website, and go to Venues and ask for Stompin Tom Center.