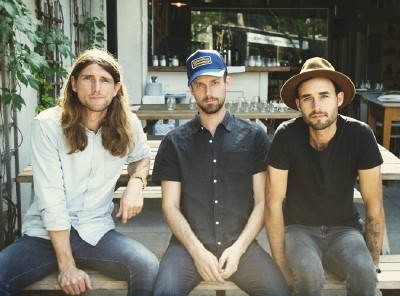 Koady Chaisson of the award-winning PEI Music Group, The East Pointers, has passed away on January 6 2022.
Koady was 37 years old and his heart failed after an ascending aortic aneurysm.
The Band was formed in 2014 and have became one of the most popular and beloved band in PEI.
The band comprised of Tim Chaisson, vocalist and fiddler, Jake Charron, keyboardist and Koady Chaisson, played banjo and tenor guitar.
In 2016, The East Pointers won the Canadian FolkMusic award for Ensemble of the Year.
They received the Juno Award for Traditional Roots Album of the Year in 2017 for their debut album, Secret Victory.
The Trio also won the East Coast Music Award for Songwriter of the Year in 2010, after winning ECMA Song of The Year for song TWO Weeks the Year before.
The group have performed across Canada, The United States, Australia and The United Kingdom.
Pictured Left to Right: KOADY CHAISSON - JAKE CARRON - TIM CHAISSON