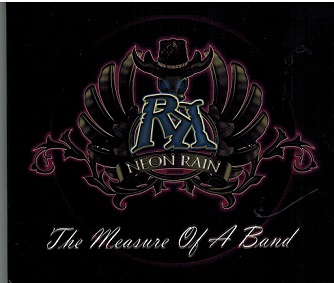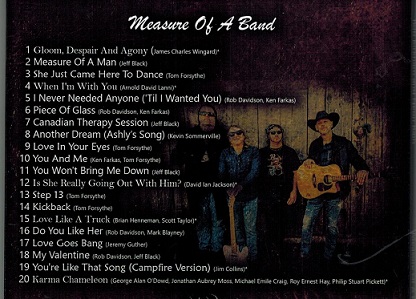 Rob Kirkham and his Band Neon Rain, just released their new CD in July 2021 entitled, The Measure of Time.
The Country Band comprises of: Rob Kirkham, vocals & rhythm guitar-Kenny Ef, lead guitar & vocals-Jeff Black, bass guitar & vocals-Kevin Sommerville, drums & vocals.
Rob and Ef formed the band 20 years ago and trough the years a few changes took place with musicians. They performed non-stop at many of Ontario Country Clubs, across Canada at festivals and casinos for all these years. They shared the stage with Lady Antebellum. Jason McCoy and Jason Aldene to name a few.
Their previous CD' got radio airplay in Canada, US, Australia and Europe.The band released 2 previous CD's: Rob Kirkham & Neon Rain in 2007 and The Seven Year Itch in 2010. They in the past received two Country Music of Ontario two nominations.
Neon Rain is known as one of the most personable live acts in Canada which is apparent at all of their performances.
The new CD Measure of A Band contains 20 tracks and are listed in the above back of the CD Jacket.
The CD gets rave reviews from Atlantic Seabreeze and awards the CD a full 5 star rating out of 5 stars.
To receive more information regarding Neon Rain, refer to their website address posted above. As well, check out the band on Facebook