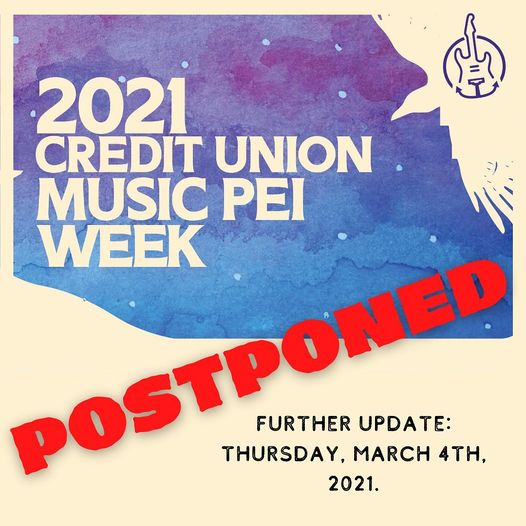 The 2021 Credit Union Music Award week will take place from March 3 -7 in Charlottetown celebrating the nominees of the 2021 Music PEI Awards.
In addition to the awards for nominated categories, six additional Board Awards will be given out as selected by the Music PEI Board of Directors. These include: Educator -Industry Person- Lifetime Achievement -Rooted To The Island-Live Music Production Professional and Community Contributor.
The nominees of this years awards will be celebrated during the week with four live performances and live streamed events at:
March 4 7:30 at Trailside Music Hall
Socan Songwriter of the Year Concert with:
Host Matt Rainnie featuring Catherine MacLellan, Dylan Menzie, Kinley, Rachel Beck and Logan Richard $25.
March 5 7:30 at The Guild:
Diggin' Deep Roots $20
March 5 8:00 at Trailside Music Hall:
Block Party $10
March 6 7:30 at The Guild:
Sounds For The Soul $20
March 6 8:00 at Trailside Music Hall:
Red Dirt Rock $15
March 7 at Confederation Center:
The Festival Finale 7:30 $25
With: Catherine MacLellan-Dylan Menzie-Rachel Beck-Brielle Ansems-Sarah Hagen-Sirens
For all nominees and ticket information go to: musicpei.com