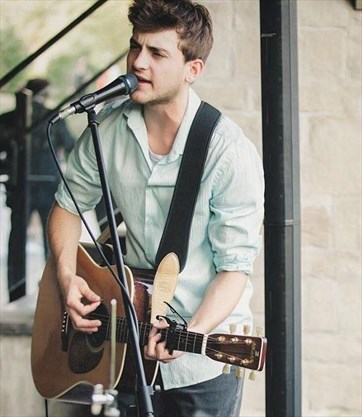 John Scott Cameron, country music artist from Kitchener Ontario took his own life on January 26, 2020. He left no note behind.
Unfortunately he had been frustrated that he couldn't move his career forward. His father said he kinda lived two lives and in private life he was suffering.
His father hopes more people will focus on mental health and talk about it.
James lived for country music and under the spotlight he was a machine. He performed as early as Friday night (Jan 25) at Whale & Ale in Kitchener and his parents were in he audience.
He sang with the Bareback Riders, a Hamilton based country band and also started his own band in High school. He often performed at the Stampede Ranch in Kitchener before it closed along with The Bareback Riders on a rotating basis with 12 bands. He was a big part of the local country scene.
He always had his eye on the Nashville scene and perform on big venues, but he couldn't find the right door that would open for them.
A music celebration of James life will be held Saturday, Feb 1 at 3pm at the Schwahen Club in Kitchener.