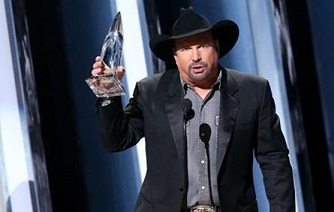 The American Country awards in its 53rd year were held in Nashville on Nov 13 at the Bridgestone Arena before a full house. The televised event was in every sense of the word absolutely stunning. Many country artists were present dressed in their finest. The host artists were, Carrie Underwood, Reba McEntre and Dolly Parton. They looked stunning and throughout the evening they each performed to rave reviews and to standing ovations.
Many artists performed such as Garth Brooks, Willie Nelson with Kacy Musgraves, Maren Morris, Brooks & Dunn, Dan Shay, Old Dominion, Blake Shelton, Luke Combs, Ashley McBride and many more.
According to many who saw the show on TV, said the show was the best televised music show they have seen in years. To see country music legend, Loretta Lynn at age 87 sitting in the audience was one to remember. She had made a suprise appearance on the show and was seen later to sit with famous legend country music icon, Willie Nelson for a chat. Willie did a duet with Kacey Musgraves on the show which was one of the shows highlites. Loretta's song , YOUR LOOKING AT COUNTRY was honored on the stage by various artists.
Here are the award winners:
Garth Brooks-Entertainer of the Year
Luke Combs-Male Artist
Kacey Musgraves-Female Artist
Old Dominion-Group
Dan Shy-Duo
Ashley McBryde-New Artist
Blake Shelton-Single (God's Country)
Maren Morris-Album (Girl)
L'il Nas X and Billy Ray Cryus-Vocal Event
Kacey Musgraves-Video (Rainbow)
www.AtlanticSeabreeze.com