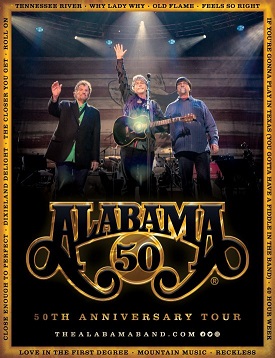 ALABAMA Country Music Super Stars, have cancelled their 50th Anniversary Tour, due to group leader, Randy Owens ongoing cluster migraines and Vertigo.
He is under doctors care and Randy sounds optimistic about returning to he road.
The tour was supposed to wrap up on November 2 in Nashville.
Rescheduled dates will be announced in the coming weeks.