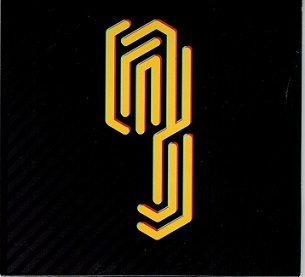 Joyful Noise from, NB, a Canadian rock/fusion band, have released their debut album in 2018 entitled, Cocoloco and it was nominated for Instrumental Recording in 2018 at Music New Brunswick and again nominated at the ECMA 2019 awards in Charlottetown.
The band comprises of Corey McNeill on guitar, Jason Berube on drums and Camilo Villamizar on bass. They draw influence from a wide array of contemporary and foundation artists in the jazz, funk, and blues traditions as well as style elements from rock, electronica and pop culture.
The album contains 5 tracks and the titles are:
Bertha - Gimme d'Dart - Cocoloco - Quantum Fish Sticks - On The Way
All tracks were written and produced by the band, Joyful Noise.
Many comments were given by the media such as:
*The CD was well paced and an exhilarating ride.
* Pure Fun
*The CD may change your mind about great instrumental music
*Skilful playing
*Their performance makes you feel relaxed
*Joy is infectious
Atlantic Seabreeze gives this album a 4 star rating out of 4 stars.
On the horizon, Joyful Noise May become as one of Atlantic Canada's premier festival instrumental acts.
They have posted several videos on their website for all to see and hear. The band look forward to performing in Western Canada and the US in the near future.
For all information regarding the band, including their videos, refer to their website, address posted above.