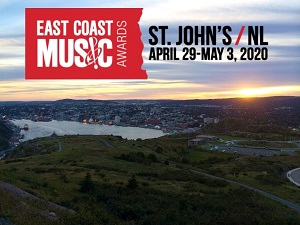 ECMA 2020 is to be held in St. John's Newfoundland, April 29-May 3, 2020
.St. John's organizers are already getting ready to plan the biggest event in the Atlantic Provinces.
They will have to follow a very successful ECMA 2019 in Charlottetown, PEI.
What an incredible event and everything went according to plan, and hats off to all the organizers and volunteers who contributed to such an amazing event!
All the Music Artists from all Atlantic Canada were in top form showcasing their talents to the best of their ability.
With all the world music delegates present (over 100 delegates) present at ECMA , it was noticed they were overwhelmed with so much talent from Atlantic Canada and hopefully many of the artists will get booked for events and festivals in their countries.
No doubt, St. John's, NL will be a wonderful host as they portrayed an outstanding event the last time ECMA was held 5 years ago in NL.