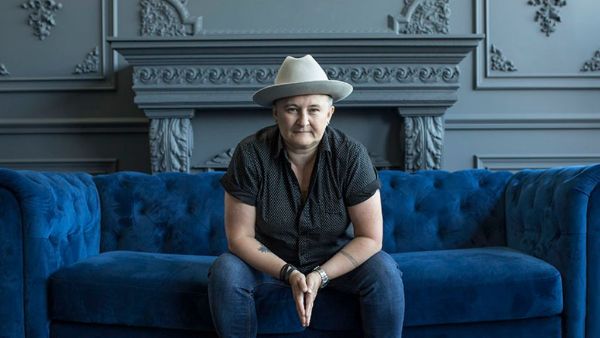 IRISH MYTHEN NEW ALBUM LITTLE BONES OUT TODAY!
UK TOUR KICKS OFF JUNE 15 IN BRISTOL
Award-winning international touring artist, Irish Mythen releases a new album, Little Bones, May 10, 2019, on Myth Records. Earlier this year, Irish announced she signed with highly respected UK live music booking agency Free Trade - based in the UK, their roster includes artists Wilco, Jason Isbell, Lucinda Williams, Buffy Saint-Marie, The Milk Carton Kids.
To support the new album, Irish will be embarking on a 20 date international tour encompassing Australia, the UK, USA, Ireland, and Canada, with further dates and details to be announced. Dates include Black Deer Festival (UK) and Tonder Festival (Denmark). Before heading overseas, Irish will be performing in the USA this month with the Philadelphia Folk Song Society. Her live performances are a thing of raw power, emotion and a connection with her audience that just has to be seen to be believed.
ABOUT IRISH MYTHEN:
Irish was born in Ireland and now resides in Charlottetown, Prince Edward Island Canada. This Island creates music and musicians, art and artists. I found a shift to take things more seriously when I moved here. And she did just that. Her latest release, the self-titled Irish Mythen, gained her recognition around the globe with nominations and wins coming from Music PEI, East Coast Music Association, Folk Alliance International and SOCAN. Write-ups in Australian Guitar Magazine, Rollingstone and a plethora of online publications worldwide have helped plant Irish firmly on the map of 'Must See Artists'.
Irish Mythen new album LITTLE BONES is out on Myth Music May 10, 2019 in Canada, Europe, UK and Australia.