Remembering Country Music Legend DON GIBSON on his birthday,
April 3, 2019. He passed away on Nov 17, 2003 at age 75.
He will be always be remembered by his famous songs,
Oh Lonesome Me, Blue Blue Day, Sensious Woman,
I Can't Stop Loving You, Sea of Heartbreak, Sweet Dreams
Lonesome # 1 and many more. He was inducted into the
Songwriters Hall of Fame in 1973 and into the Country Music Hall
of Fame in 2001.He charted 82 songs during his career
and was the most popular and influential force in the 50's and 60's
in country music.
Mick Jagger, lead singer of the World Famous Rolling Stones, has cancelled his 2019 No Filter Tour in Canada and USA, April 20-July 29. Mick has developed health problems and needs heart surgery. He requires a heart valve replacement. He will have to take a total rest after surgery ordered by Doctors, but plans to continue his tour when he has complete recovery. All tickets will be reimbursed to fans in each event location.
As of Friday, April 5, Mick had his operation for a new heart valve, and it was very successful and his Doctors said the operation was a complete success and Mick will have a complete recovery.
Remembering the 16 Hockey Players & staff who were killed and 13 injured on April 6, 2018 by a terrible Coach Bus and semi-Truck Crash in Saskatchewan
Remembering Country Music singer/songwriter JIM GLASER of The Famous Glazer Brothers who passed away on Saturday, April 6, 2019 at age 82. He wrote hundreds of songs and travelled the world with his 2 brothers. The Glaser Brothers toured with Marty Robbins for 3 years and were back up singers for Marty's famous song, El Paso. Jim wrote the famous song, Woman Woman for Gary Puckett of The Union Gap which has made Gary famous and he became an unbelievable success.
Fleetwood Mac Cancels Canadian Tour due to illness of a band member until later this year. Shows cancelled are: Toronto-Winnipeg-Edmonton-Calgary.
Gordie MacKeeman, Catherine MacKeeman and Meaghan Blanchard will be performing at PEI Brewing Co, Charlottetown, PEI all summer 2019, Tuesday and Thursday during July, August and September
Country Music lost another legend singer/songwriter , EARL THOMAS CONLEY who passed away on April 10, 2019 from unknown causes at age 77. He had many hit songs such as, Holding Her, Loving You. Dreamin All I Do, What I'd Say, Too Many times and won ACM vocalist of the year 3 times. He wrote the award winning song for Blake Shelton entitled, All Over Me, which reached in the top 20 and led to Blake's rise to stardom.
George Jones had his first #1 Hit, WHITE LIGHTNING on Billboard Country 50 Years ago on April 13, 1969. The song was written by J.P. Richardson (aka The Big Bopper)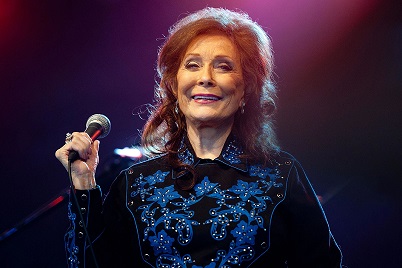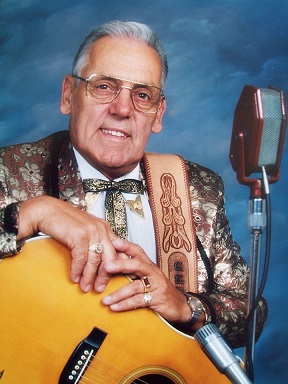 Happy 87th Birthday to Country Music Legend, LORETTA LYNN on April 14, 2019
Remembering GERRY MYERS, formerly of the Famous Country Band, THE BUNKHOUSE BOYS from New Brunswick in the early days and father of Shirley Myers, who is a Country Music Star in Nashville. Gerry passed away on April 14, 2013.