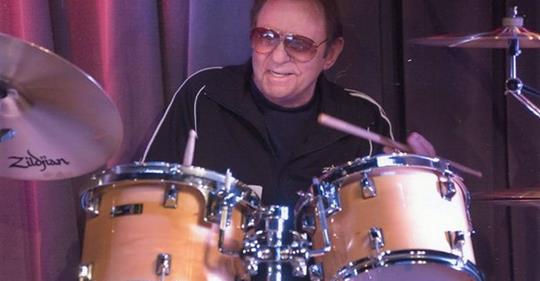 Hal Blaine, the world's top drummer who performed with The Wrecking Crew Session Band, passed away on March 11, 2019 at age 90.
He had performed on 40 #1 singles, 150 top 10 hits and had 35,000 recorded tracks.
He was inducted into the Rock Hall of Fame and was a 2018 Recipient of the Grammy Lifetime Achievement Award.
He played drums on over 6000 recordings and was most in demand in Rock n' Roll history.
He played drums on 6 consecutive Grammy Award Record of The Year:
Herb Albert & The Tijuana Brass (Taste of Honey) 1966
Frank Sinatra (Strangers In The Night)1967
5th Dimension (Up Up & Away)1968
Simon & Garfunkel (Mrs Robinson 1969
The 5th Dimension (Aquarius, Let The Sunshine In) 1970
Simon and Garfunkel (Bridge Over Troubled Water)1971
He was the most profilic drummer in rock and roll history.
See here the list of songs he was a drummer for: