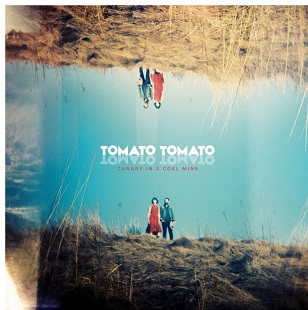 Tomato Tomato from Saint John, NB have released another roots album in March 2019 entitled, Canary In A Coal Mine.
Lisa and John McLaggan have come up with another winner. It is considered as one of the most anticipated roots release in 2019.
The latest collection of songs marks a significant creative step forward for the duo.
The CD was recorded in Nashville Studio, The Bomb Shelter and produced by John Estes and John McLaggan and included some of Nashville's finest musicians.
There are 12 songs on the CD and here are the song titles:
Take It On The Road - Gotta Get Up - Kite Song - Take On Me
You Don't Know Anything - Everybody's Hurtin' - Canary In A Coal Mine
Algorithm - I'll Keep The Frame - Ophelia - Sun Moon Stars and Rain
Nothing Left
All songs were written by John except Take On Me and Ophelia.
Musicians include: John McLaggan-Lisa McLaggan-Jeremy Fetzer-Jon EstesJon Radford-Spencer Cullum-Kris Karlsson-Micah Hulscher-Emmanuel Echem-Liz Estes
What a fine collection of songs by John and Lisa with outstanding music by the Nashville musicians says Atlantic Seabreeze! Very professional all the way and we can for see many Folk nominations and awards for this great album.
A 5 star rating out of 5 stars for this album by Atlantic Seabreeze.
To get more information about Tomato Tomato and their music, refer to their website, adddress posted above.