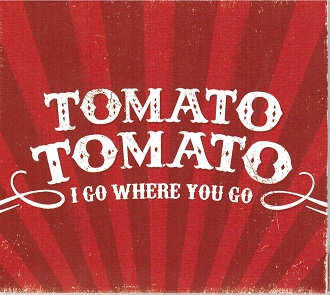 Tomato Tomato, music artists from New Brunswick recently in February, 2019 released their new CD entited, I Go Where You Go.
The duo, Tomato Tomato, is comprised of John McLaggan, vocals and guitar and Lisa McLaggan vocals, washboard, kick drum and tambourine.
Musicians on the CD include: Ray Legere, fiddle, mandolin, guitar solo
Dillon Robichaud, banjo-Andrew Sneddon, dobro-Remi Arsenault, bass and
vocals-Mark Hill, guitar-Kaitlyn Raitz, cello.
The CD was recorded and produced by John McLaggan.
There are 11 songs on the CD namely:
Ain't Dead Yet -I Go Where You Go - Steal Ya - Lemon Pie
I Never Knew Her Name - Peg Leg Joe - Running Like Hell
The Best We'll Ever Know - Everything You Need - Back To Eden - Rabbit In A Log.
All songs written by John McLaggan except Rabbit in A Log. The CD was produced and recorded at Porch Light Studios by John McLaggan.
All the songs are upbeat and the duo do a great job of performing and singing. The musicians sound amazing and bring the songs by John & Lisato front center.
Atlantic Seabreeze gives this CD a 5 Star Rating out of 5 Stars.
For more information regarding Tomato Tomato, refer to their website,address posted above.