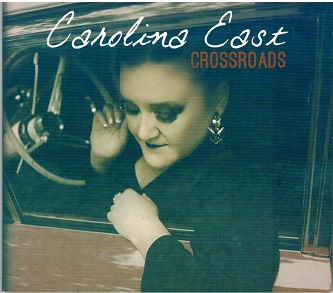 Carolina East, country music singer/songwriter from Labrador, NL released her latest CD in 2018 and the album was nominated for an ECMA 2019 Award for Country Recording of The Year.
Caroline received several awards for her CD in 2018 namely:
*Indigenous Artist of the year ECMA 2018
*MusicNL 2018 Awards for Rising Star, Country Artist and Female Artist.
Her new CD is a mixture of a powerful voice and her infectious fun loving personality make watching her a delight for any audience. She is a natural performer with a quick wit and draws audiences into deep emotional connection.
The CD contains 7 songs and here are the titles:
Only A Girl - All The Things - Before It's Over - Candy
That Don't Scare Me - Coping - Isn't It Nice
All songs were written by Carolina East, Shobha and Rob Wells except the song, Coping was written by Shobha and Rob Wells.
The CD was produced by The Fourth Floor and all instrumentation by Rob Wells.
A very nice album by Carolina East and the awards she won so far for this album speaks for itself. Atlantic Seabreeze gives this album 4 stars out of 5 stars
For more information regarding Carolina East and her music, refer to her website, address posted above.