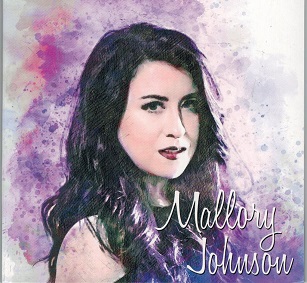 Mallory Johnson, country music singer/songwriter released her debut self-titled EP in May 2018 and has been nominated for an ECMA 2019 Country recording of the year.
Mallory had 3 MusicNL nominations in October 2018 for Rising Star, Female Artist and Country Artist.
Mallory was a finalist for 2017 CCMA spotlight performance contest.
Her debut EP was produced by Grammy nominated multi-platinum US Entertainer, Sammy Kershaw.
The EP contains 6 songs and here are the titles:
El Camino - Tupelo - Run - Good Mistake To Make - The Good Guy
What Bunnies Can Do
Musicians on the CD include: Lonnie Wilson (drums), Dave Pomeroy (Bass), Kelly Back (Electric Guitar), B. James Lowry (acoustic guitar and Banjo), Mike McGuire (BGVs) and Mallory Johnson with vocals and BGV's.
The EP was produced by Sammy Kershaw.
A very nice listening-to EP by Mallory says Atlantic Seabreeze and forsees more nominations and perhaps awards for this EP. A four star rating out of 5 stars for the EP.
For more information regarding this EP, refer to her website, address posted above.