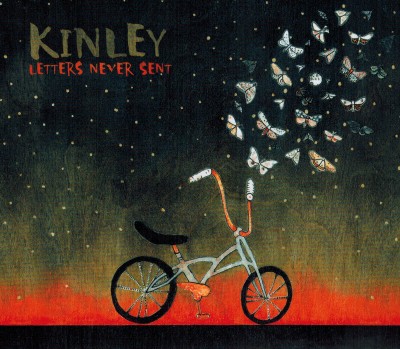 Kinley, is a vocalist and multi instrumentalist from Charlottetown, PEI. She released her debut album in October 2016 entitled, Letters Never Sent.
This album received 4 ECMA 2018 nominations for Pop Recording, Rising Star, Song (Microphone), Fans Choice Video (Microphone).
Kinley is a member of the Newfoundland Group Hey Rosetta and is a partner with PEI's Dennis Ellsworth and performs as a duo. The duo just won in Jan 2018 at MusicPEI, the Lloyd Doyle New Artist of the Year.
The 7 song album contains 7 songs and was recorded at Hill Sound Studio in Charlottetown, PEI. The album was produced, engineered and mixed by Colin Buchanan of Paper Lions. Here are the song titles:
Wild Horse - When You Speak Her Name - Golden Days - Blackbird Sharpshooter - Microphone - Kathleen.
Each song is a letter of sorts, addressed to a different and specific person and brought to life in a tropically tinged indie-pop style that is overall tred for the senses. The song on the album entitled Microphone opens up a conversation about sexual assult, which is a very touching song.
Atlantic Seabreeze says this is a remarkable album and no doubt is in the running for ECMA 2018 Awards. The album receives a 5 Star rating out of a 5 star rating from Atlantic Seabreeze. A welcome addition for music libraries everywhere.
For more information regarding Kinley and her music, refer to her website, address posted above.