An unfortunate turn of events for
Dave Fitzpatrick, member of the NL famous band, The Fables,
occurred just before Christmas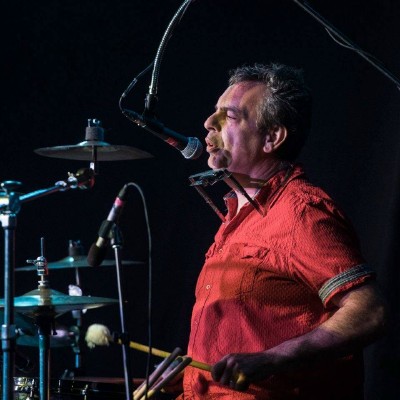 2017, where David was
involved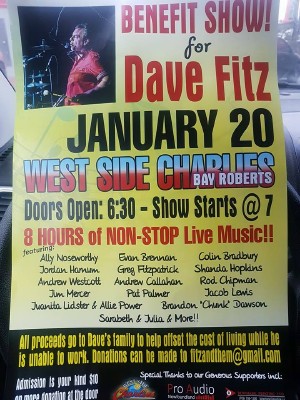 in an accident
that left him with
several broken ribs
and he was forced to cancel a number of gigs. He will be
unable to perform for a minimum of eight weeks
.
As a result entertainers in the Conception Bay North area are banding together to help one of their own.
Several performers are set to play at a special benefit show for Fitzpatrick on Saturday, January 20, at West Side Charlies in Bay Roberts.
The current line-up inludes:
Evan Brennan - Gregory Fitzpatrick - Colin Bradbury - Shanda Hopkins - Andrew Westcott - Andrew Callahan - Roddy Chipman - Jim Wildfinger Mercer - Juanita Lidster - Sarabeth - Julia Fitzpatrick - Jacob Lewis - Brandon Chuck Dawson.
David has been not only a great contributor to the music industry but to musicians, community members and organizations.
Show is scheduled to start at 8 pm and will include prizes and giveaways. A minimus of $10 will be accepted at the door. People can also contrbute to the benefiit by making an e-transfer to: fitzandthem@gmail.com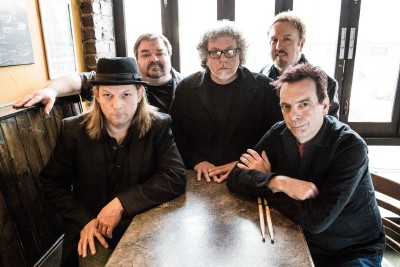 The Fables