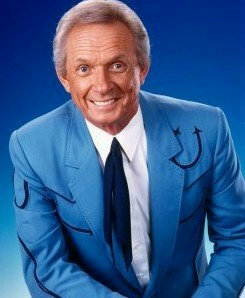 Country Music Legend,
Mel Tillis has passed away
in Florida at the
age of 85
on Sunday, November 19, 2017.
Mel battled intestinal issues since early 2016 and never fully recovered. He was born in Florida on Aug 8, 1932. Over the course of his more than 6 decades-long music career he recorded more than 60 albums, had 35 Top Ten singles, 6 # 1 hits (I Ain't Never, Coca-Cola Cowboy, Southern Rains, Good Woman Blues, Heart Healer, and I Believe in You and was named the CMA's Entertainer of the Year in 1976. In 2007, he was inducted into the Country Music Hall of Fame.
600 of Mel's songs were recorded by major artists such as Kenny Rogers, Ruby, (Don't Take Your Love To Town) , George Strait,(Thoughts of a Fool) and Ricky Skaggs, (Honey, Open That Door) to name a few. BMI named Mel the Songwriter of the year for 2 decades.
The Tillis family asks for your prayers and will soon release more information regarding funeral services in Florida and Nashville.